December 22, 2013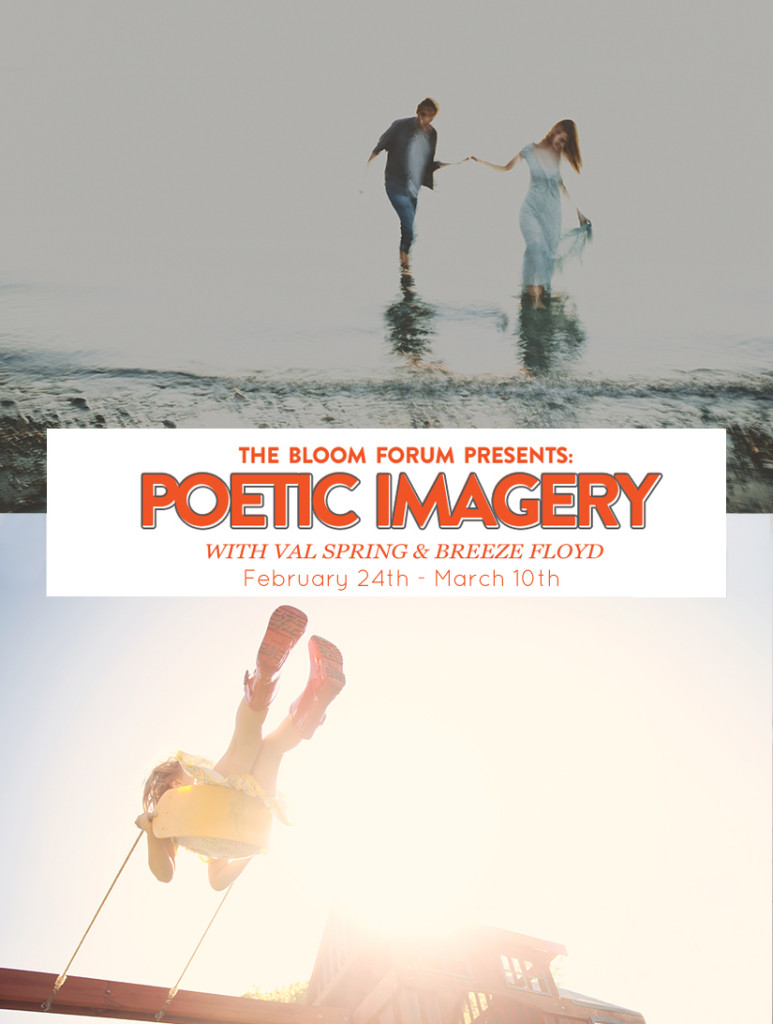 Have you mastered the basics but are still working to add emotion to your images? The Poetic Imagery workshop is focused on helping you build onto your technical skills to learn to shoot from the heart.
Follow Val Spring and Breeze Floyd as they cover emotion-led shooting. Over the course of this two week workshop, Val and Breeze will cover creative use of focal points, post processing, using a lensbaby as well as other alternative forms of shooting. They will discuss working with clients as well as documenting honest, every day moments. Over the course of three assignments, you will learn to let go of the rules and focus on capturing the emotion. You will also get a better
understanding of how to use available light in different ways to help you create more powerful images.
A PDF file will be provided at the end of the workshop with the content covered during the workshop.
$250 active seat/$200 silent seat
You MUST have an active Bloom Forum membership during the workshop.
first come, first served
Active Seat $250:
SOLD OUT
Silent Seat $200: